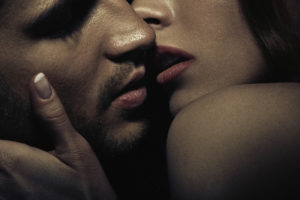 (These services are not covered by insurance)
Evanescence Counseling is proud to offer sex therapy and classes to clients who desire a more fulfilling sexual relationship. Our clients may be experiencing a variety of sexual concerns, such as erectile dysfunction, premature ejaculation, vaginismus (pain during sex), low sex drive, sexual trauma, a lack of a romantic connection, and an overall lack of trust with your partner. Psychotherapy may be able to help. Often sexual problems are really a symptom of mental health disorders, life stress, or past trauma. Understanding the myriad of external and internal influences will improve your sexual desire and intimacy.
Everyone deserves a satisfying sex life; we work together to help you learn the tools to overcome sexual challenges. Sex and intimacy therapy does not involve any form of touch by the therapist. It does involve a safe exploration of your sex life, sexual history and any issues that you feel might be holding you back.
Evanescence Counseling compassionate sex and intimacy counselors are here to help. Contact us today if you are struggling with your sexual self-esteem, want to form deeper connections with your partner(s), or are simply interested in getting in better touch with your sexuality.
A Sex Therapist is a trained professional who will teach you how to be a better lover through verbal guidance, video, as well as demonstration of exercises and techniques ( where possible) to help guide you on your journey to deeper connections and intimacy with yourself and/or your partner(s). Most people have had sub-par sex education. We need to relearn what was taught to us about sex from someone who is educated and trained on the therapeutic benefits, someone that is not going to judge about what we should and shouldn't be doing.
Click here to sign up for classes: https://www.desireokc.com/services
Classes Offered for 2021
Couple's Sensual Workshop: 2 day event: February 13th and 14th
From 9:00 am to 1:00 pm 4 hours each day
$500.00 per couple. (you must bring your own partner)
Connection is vital to our health and abundance in life. This workshop is for everyone, married or not. Have fun exploring each other's bodies. Learn to ask for what you want in a rewarding way. Make connections between health, sexual vitality, and relationship harmony. We all desire real connection and it is a teachable skill. If you are open to learning and exploring sexuality; you can experience profound connection, trust, empowerment, and satisfaction. The workshop includes live demonstrations of sensual massage, Orgasmic Meditation, and Penis Massage.
Things you will learn:
1. Meditation to open your heart, even with past painful experiences
2. The difference between normal sex and conscious sex
3. Better understanding of boundaries, new agreements and communication skills
4. Tips and Practices for increasing connection and awakening desire.
5. Introduction to Partnered Body Consciousness Meditation (OM)
6. Experiential exercises in sensual massage and sensate focused.
** You will need to bring a partner, comfy clothes, massage oil, a blanket, 4-5 pillows, and an open heart.
Schedule now:https://app.acuityscheduling.com/schedule.php?owner=19246159&appointmentType=13537434
Sensual Connection Teaser
March 13, May 8, July 10, 2021 2:00 pm – 5:00 pm
Cost: $50 per person
We are committed to helping individuals  learn to love thy self. In this class we will be exploring the five senses as they relate to sensuality in connection with self. Giving and Receiving massage  is an excellent way to connect in a mind, body, and spirit way. When one feels disconnected, touch can help bridge that gap. At times an individual is in physical pain and therefore will isolate, massage is a pathway to connection, an easy "yes" for most people.In this class you will learn how to use massage (touch), and the other four senses to awaken and connect with yourself. One must first learn to connect with self before they can connect with others.
Schedule here:https://app.acuityscheduling.com/schedule.php...
Exploring After Dark
March 13, May 8, July 10, 2021 2:00 pm – 5:00 pm
Cost: $50 per person
Mistress Raven will introduce participants to the fundamentals of exploring in the bedroom, including the topics of consent and negotiation, asking for what you want, safety, types of play, using household items to spice up your bedroom, and more. Participants will gain the knowledge to more confidently pursue their after hours explorations and experiences. At the end of the class, students will have the opportunity to try out different examples of toys. Schedule here:https://app.acuityscheduling.com/schedule.php…
For more information or to sign up for any of the above classes or services click below
http://desireokc.com/events-and-classes
Contact us to schedule a individual or couple therapy