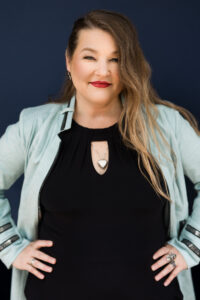 Charity Danker, LPC, and Certified Sex Therapist
Hello, I'm Charity, your holistic sex and relationship therapist/coach. I am a licensed therapist, certified sex therapist, somatic sex educator, and certified orgasmic meditation life coach and trainer. I am passionate about positive sex education and empowering individuals to love themselves and live authentically. The most fulfilling part of the day is witnessing clients reach greater happiness and satisfaction with themselves and/or in their relationships. I look forward to meeting with you and helping you live a richly rewarding and authentic life.
Doing the hard work to overcome ongoing challenges in the relationship takes bravery. Overcoming trauma, resentment, poor communication, conflict, infidelity, sexless marriage, or opening up the relationship is not for the faint of heart and often requires guidance from a third party. To start the journey of going deeper and harder into vulnerability so you can create the relationship you desire you should work with me. We will discuss the past hurts, and resentments, identify goals, set agreements and design a clear path for you and your relationship.